This week, Stefanie and I are giving you our book, TV, and movie recommendations to keep your brain entertained and stimulated until ULTC is back to our regularly scheduled programming. Comment or Tweet us with your favorite royal and scientific reads and watches. We love a good rec!
---
Stefanie's Picks
Book: We Two Victoria and Albert: Rulers, Partners, Rivals by Gillian Gill
If you loved our incest post from last week, then this is the love story for you! Queen Victoria and her cousin Albert were married for 21 years, and history has always looked back on their relationship as loving and devoted. And it was. But it was also competitive, as each fought to wear the crown in the relationship. What makes this book so fascinating is that is uses actual diary entries and letters between the two.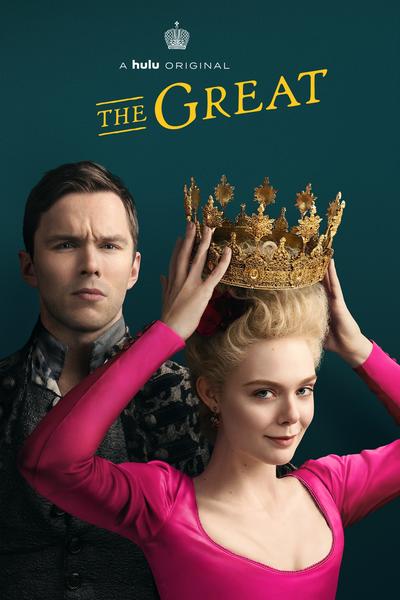 TV Show: The Great (Hulu)
Highly recommended for those who love history but want to be entertained by it (aka anyone who reads our blog), this new Hulu original stars Elle Fanning as Catherine the Great of Russia. If you like the satirical dark comedy of "The Favourite" or loved our series on fellow Russian Empress Alexandra Feodorovna, this one's for you.
Movie: The Queen (streaming on Netflix)
Helen Mirren won the Academy and Golden Globe awards in 2007 for her portrayal of Queen Elizabeth II in the wake of Princess Diana's death (our forever true Queen). You would think it would be obvious how the royal family would proceed after such a tragic and high-profile death (i.e. by grieving with their country), but "The Queen" highlights hows Elizabeth and the Prime Minister struggled with navigating the death of a figure who was not just royalty – she was a woman beloved throughout the world.
---
Riley's Picks
Book: The Great Pretender: The Undercover Mission that Changed Our Understanding of Madness by Susannah Cahalan
The author of the bestseller Brain on Fire takes us on a journey through the history of mental health care in America. She focuses on the famous 1970s study by David Rosenhan where he had healthy people go undercover to mental institutions to see if they would be given a diagnosis. The results of the study fundamentally changed the way mental illness is treated, and shaped a generation of psychologists. Cahalan delves into why the findings were so groundbreaking, but also calls into question their validity. A perfect read for those who want to learn more about psychiatry while getting a dose of academic scandal.
TV Show: Mindhunter (Netflix)
Based on the true story of the FBI's first forensic psychology unit, this show is not for the easily creeped out. A senior agent, a sometimes over-enthusiastic youngster, and a psychology professor team up to interview the most notorious serial killers, before serial killer was even a term. Using what they learn in interviews, they try to find suspects. Of course, drama ensues and late 70s/early 80s fashions abound.
Movie: Something the Lord Made (Streaming on HBO)
Johns Hopkins is not paying me to recommend this movie (they only pay me to mess up experiments), it's just that good. It tells the true story of Black janitor-turned-lab technician Vivien Thomas, who helped Dr. Alfred Blalock develop the revolutionary surgery for Blue Baby syndrome. It's an inspiring story and a great reminder that many minority scientists' contributions have been erased from history.
---
We Got the Beat
As a bonus, we've put together a playlist for you based on our favorite royals, past posts, and all the music references we made in the first three series. Turn it up and think of us!
https://open.spotify.com/embed/playlist/2WWkLjxoQBrh2FL7n2hBJA